With over 700 franchise systems in the UK, you have a huge choice. As a result, the task of evaluating and selecting one that suits you is daunting!
It is also important to understand what motivates you and what tranferrable skills that you have that you can utilise to help you be successful with your new franchise. Many people for example tell us that they are scared of selling, but in reality they negotiate and use selling skills every day of their current business lives.
Some people know exactly what type of franchise they are looking for, either because it is a industry that they have previously worked in or one that they have always wanted to. With this group our service helps them find the franchisor with vacancies in their area. For people considering franchising as a business model but who are unsure about thetype of franchise they are interested in we can provide a full matching service.
Franchise Finder has been developed over several years and has involved hundreds of discussions with potential franchisees and franchisors. The service is free to all users and we have no direct financial gain from recommending a particular franchise and this enables us to provide impartial independent advice.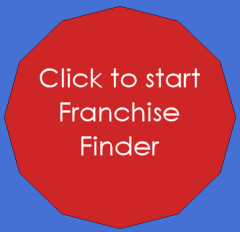 One of the areas that we concentrate on is matching your transferable skills with the actual role that franchisee's have in any business. For example in a print franchise whils't of course the franchisee will have a good working knowledge of printing the role normally is to employ a printer and go out and create business.
Our Franchise Finder service is designed to provide inpendent advice and guidance, to help youchoose the right franchise and guiding you through the appraisal and purchasing process.
We have a team of experienced Franchise Consultants, specialists in helping people like you find a franchise that meets your requirements.
The Next Step

If you would like to use our free service, simply complete our enquiry form and we will give you a call to discuss franchising and the opportunities that best suit your skills.