My Very Own Business - Allison Wright - Oscar Pet Food Tyne and Wear
For 27 years I have worked in the family property building business. Office based my role as company secretary and administrator was becoming a solitary existence, which took some of the enjoyment out of my work. Deep down I really wanted to have a business of my own but I really didn't know where to start - until I discovered OSCAR pet food.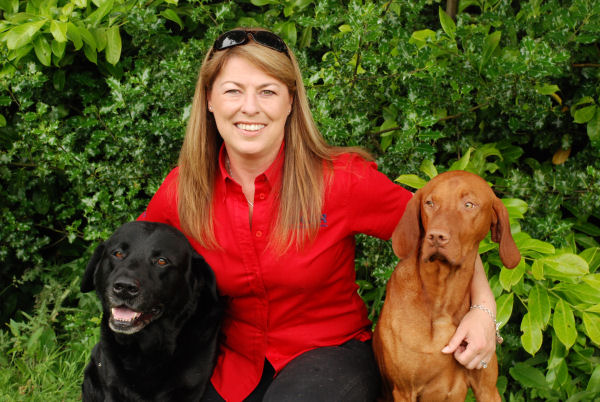 It all began by chance when Jasper, my dog, and I joined a group of local dog walkers in the park. It was a social event among OSCAR customers, and before long I too became an OSCAR customer. I loved the concept of the complete pet care service – Jasper thrived on the food and Monty, my new puppy, has proved that the food has also provided their respective lifestyles with an all round balanced diet.
I then became aware that my local franchisee was advertising his business for sale and without hesitation I followed up with an enquiry. Clearly I could see that it offered me flexibility to work around my current commitments but ultimately the opportunity added to my passion for pets. I had found confidence in the product and service and that made the process of purchasing my OSCAR business easy. I was also very grateful to have an introduction to existing customers - it was a valuable experience as it gave me a direct opportunity to understand the function of the business and appreciate their needs.
Throughout the early stages of my development and even now the staff at OSCAR have been a fantastic support; there is always someone to help with every aspect of the business. Equally, while I have my own exclusive territory I am able to work closely with my neighbouring franchisees. This portrays the size of our network and we enjoy shared opportunities at shows and events in our respective areas. It gives us the chance to meet pet owners who love to talk about their pets, which brings us one of the best platforms for achieving new business.
Working hours to suit me, I am thrilled with my OSCAR franchise and from my past experience it has helped me to appreciate that you have to be disciplined to succeed. Work hard and you will get back what you put in.
For more details on Oscars Pet Food click here