A Rich Opportunity in an Age of Austerity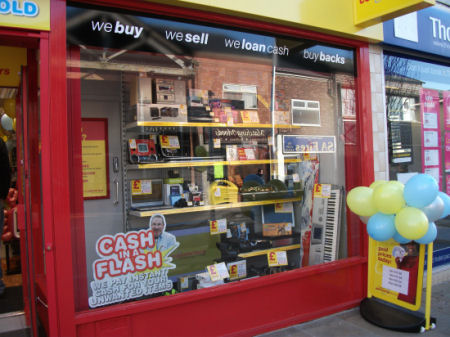 Looking for a 'recession proof' business? In terms of maximising an investment, taking on a Cash Converters franchise could be the best move you ever make
A proven business with a 30-year track record, capable of not just surviving but actually thriving in times both good and bad – that's what a Cash Converters franchise can offer you.
Founded three decades ago on the simple, easy to comprehend concept of turning secondhand goods stores into professional retail outlets. Cash Converters' appeal and vision remains as strong in the tough trading conditions of today, as it was at its inception.
In fact, as traditional forms of borrowing are becoming less widely available and people are looking for new ways to make ends meet, Cash Converters is arguably even more relevant in the here and now as a business opportunity and potential franchise investment.

Be part of a global smash

Since the first Cash Converters outlet began trading in Perth, Australia in 1984, over 650 Cash Converters stores have opened in 23 different countries. Currently there are already 220 stores here in the UK.  This truly is a global success story.
It's also worth noting that the number of Cash Converters stores dotted about the UK is continually increasing – bucking the trend in the high street, where even long-standing and previously unassailable big name retailers are being forced to shut up shop.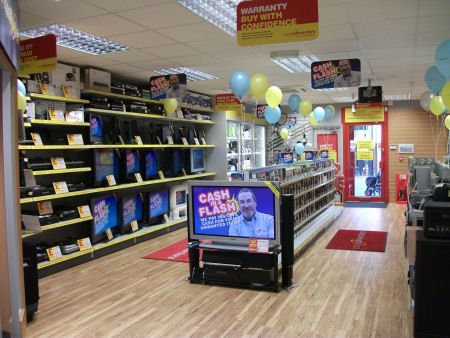 Such is the ubiquity, public awareness and 'penetration' of the Cash Converters brand that you may not even have realised that we operate as a franchise, with individual store owners. Well that again works in our favour. It is commonly said that the best kind of franchises are the ones that you never realised were franchises in the first place.
Multiple income streams

So if you are looking for a franchise that has a proven track record of success across every form of economic climate and can provide multiple income streams, ranging from buying and selling to pawnbroking and personal finance, then look no further.
Accept no imitations

A measure of Cash Converters success is, inevitably, the number of imitators on the market. While imitation is the sincerest form of flattery, there can only be one number one, market leader and that's Cash Converters itself. 
As we've outlined, Cash Converters is a global brand and with that comes brand power.  Any would-be franchise owner is buying into an instantly recognisable high street name that is at the forefront of your customers' psyche. 
You are also buying into a network with huge experience of ensuring that your business is a success – and all the support and advice from those who have 'been there and done it' that comes with it. You are able to take advantage of a massive marketing campaign that covers the full spectrum of marketing activity. Plus there is added help and support in the form of specialised training, development and an HR department.
Potential for rapid growth

By taking on a Cash Converters franchise you are buying into one of the fastest growing financial service suppliers in the sector. You are also becoming a part of something big that is only going to get bigger.
South Wales, Scotland and Leicestershire are three key areas in which we are looking to recruit new franchisees. These practically untouched areas offer perfect opportunities for new custom, thus providing a 'can't go wrong' option for new franchisees. Of course, that is not to say we are not 'recruiting' for other regions; these three are just the main areas that haven't yet acquired the number of Cash Converters stores we believe are required to maximise the potential customer base of the local population.
Popular, wide-ranging & adaptable services

Our approach to high street visibility and brand positioning ensures customers across all demographics are able to visit a local Cash Converters store and buy good quality items, or obtain instant cash, even during these austere times.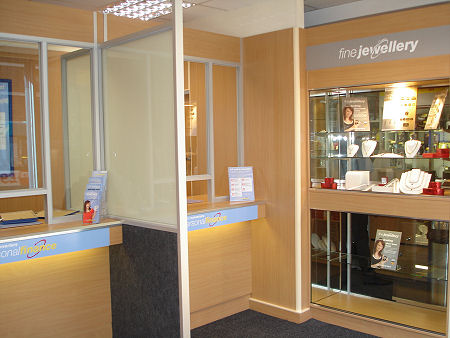 The wide range of services we offer are becoming increasingly popular, as we continue to adapt to the consumer needs. With banks continuing to restrict lending, the personal finance division of our business is expanding rapidly. An increasing number of franchise stores realising the benefit of these additional services. 
Here at Cash Converters we are continually working to enhance our relationships with our franchisees. We recognise that without you we would not have a business, we are a team, a community, that work together to ensure the growth and success of our business. 
Working together, succeeding together

Franchisees are assigned a Business Development Manager from the word go, who guides, supports and advises the franchisee on all matters – from the location of their first store, to the plan of their tenth!
The Business Development Manager is there every step of the way. So whether you are a new franchisee or someone who has been a part of the network for years, support and advice is always on hand.
The franchise network is further buoyed by our commitment to training – of the franchisee, in the education of our services, plus their staff – backed up by a regional trainer who is assigned to the store. We also have a newly built Training Academy in Cheshire. This has been created to enable training of staff across the entire company. 
We also very much value what you have to say. Input from franchisees is an invaluable part of our relationship and success, so we ensure that voices are heard and counted on a regular basis. We host quarterly regional meetings, annual conferences, plus committee meetings for each department, involving everything from training to where the marketing budget is spent. This is to ensure that both we and all our franchisees are tackling the current climate and its challenges head on, thus enabling us to continue to be as 'recession proof' as we have been.
What we need from you

A Cash Converters franchisee needs to be able to demonstrate commitment, passion and a determination in order to succeed. We actively encourage store visits for potential franchisees, giving them the opportunity to speak with existing franchisees. These are people who have been in your position, have taken the leap, and are able to provide invaluable first hand advice and tips to help in the decision making process. Here are just a few quotes from existing franchise owners:

"We've really benefited from the knowledge of those who have gone through this process before. Sharing of best practice has enabled us to avoid many potential pitfalls. The store is part of the community and this hands-on approach has really made a difference in attracting customer loyalty."
Donna MacKenzie, Worcester
"With a franchise comes a well known name that has already built up brand recognition and respect. Consequently you're not spending 20 years building a name for yourself."
Gordon Cox, Yorkshire and Lancashire
"I was on the look out for a robust opportunity which could serve us well through good times and bad. Cash Converters represents an investment opportunity that's second to none. The fact that the business continues to thrive in the current economic climate is testament to that."
Gary Lewy, Essex
"Cash Converters offered an exciting opportunity to use my experience in a fast growing and dynamic business."
Derek Szczepanski, Crewe
"To be a successful Cash Converters business, you need to be willing to work hard and put the hours in to ensure a return on your investment. We understood that from the start and are now in a excellent position. After just 18 months we are ready to open our second store."
Sue Hodgkinson and Brian Stephenson, Derby
"Cash Converters franchisees receive ongoing support and advice on everything from choosing the location to recruiting staff, marketing support and purchasing initial stock. You are allocated a dedicated business development manager who works with you to help ensure a successful business. It's working well for me."
Paul Saunders, London
"As a Cash Converters franchisee, I feel that I have a voice within the business.  As chairman of our advertising committee, I can help shape the direction of our media spend, for the benefit of the whole company."
Carl Murray, multi site franchisee
"There has never been a better time to invest in a Cash Converters franchise, I have opened an additional four new stores in the last 12 months. I do not believe there is another franchise that offers such a diverse and recession proof range of profit streams."
David Thomson, franchisee of 12 years

"Within two years I was planning my second store, it's up and running now and I'll be looking towards number three."
Ed Roberts, Telford and Wrexham
Could you be our next franchisee?
Cash Converters (UK) Ltd - contact us today.
Telephone: 01928 737 410
Or e-mail franchise.enquiry@cashconverters.net
Or look at our web site:   http://www.cashconverters.co.uk/franchise