CityLocal Franchise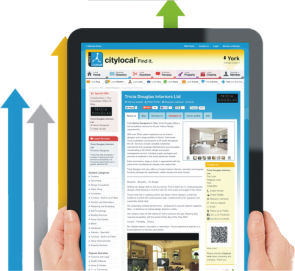 A home business opportunity where you are able to work from home and build a repeat income stream; that is CItyLocal. Would you like to make a huge impact on local businesses and the people within the community that you live and work in.
The CityLocal Franchise is all about promoting and supporting local businesses whilst at the same time informing the local community of what is going on in their area. In short the CityLocal web site & franchise puts you at the centre of your community.
This is a business where you can work from home, have no stock to buy, and has a low cost initial franchise fee, with the opportunity to create a strong repeat income stream for your future. Some clients will pay you annually; lump sums always come in handy; others will choose to pay you monthly, providing you with a regular monthly income stream.
At CityLocal we have established a national network of web sites that can be customised to reflect your local area and your community. The content is updated daily and this means that many of your visitors will choose to come back to your website daily.
Our sites are not just a network of local business adverts, like other directories, but are also full of good quality content and an important information source for the community. You do not require any technological or design skills to operate your local website from home. The framework for your web site is already built for you as long as you can work with a basic word processor, you will be able to manage your site.
We are continually investing in the web site to ensure that the number of services you can provide to your local community keeps growing. With years of experience, investment and development our team provides you with a modern web site that is easy to use for you, your clients and your visitors.
The CityLocal website site works just as well on tablets and smartphones, as well as on normal devices like laptops and desktops. Our site provides full integration with Facebook, Twitter, LinkedIn and Googleplus. Visitors can share and recommend business listings, local news, local jobs, adverts and more using these tools.

We supply all you need to make an impact for your customers using social marketing, including your own CityLocal branded Facebook page. Now we also we have our own SmartphoneApps so that local surfers can use our website features on their mobile phones.
Your CityLocal site can be customised to meet the demands of your area and provides:
Local news – Sourced and updated daily from the BBC


Car Sales – Most vehicles for sale in your area are uploaded automatically to your CityLocal site. Your members can advertise their motor vehicle for sale, simply by becoming a member and adding their vehicle.


House Sales and Lettings – Most properties for sale in your area are uploaded automatically to your CityLocal site. Landlords and sellers can place ads. Property owners can upgrade from our free basic listing to our Premium Property Listing.


Cinema Listings – details of what's on at the cinemas in your local area, updated daily by us at HQ


Local Weather – Detailed 5 day weather forecast, updated hourly.


Local Hotels – Automatically updated daily. Visitors can book local hotels, and browse tourist attractions.


Jobs – Automatically updated daily. Local businesses can advertise their jobs too.


Vouchers - Businesses can upload vouchers and local surfers can save money.


Event News - Automatically updated daily. Local people and businesses can also advertise their local events if they are not already listed
So if you have ever wanted the freedom that operating a home business gives, then you definitely want to consider CityLocal further.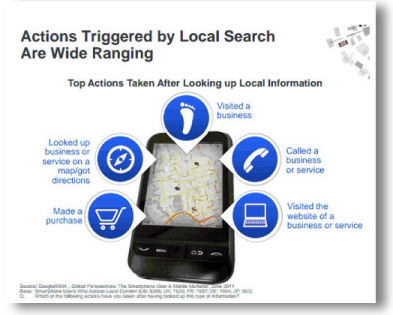 Local Site with National Pull
Everyone loves a bargain. The internet has taken this to a new level with voucher sites promoting national brands. At CityLocal you are able to work with your local businesses to help them fight back, by helping them to provide local offers which can be promoted on your site to your community, and if they wish, to neighbouring sites and even nationally across our 400 sites.
Your clients Hot Deals and online vouchers will feature on your website, and on your mobile App. The vouchers can also be sent out as a weekly newsletter to all of your site members which will of course drive traffic to your site and help you and your clients.
Training and Support
We provide a complete training and support package which combines:
A 3 day course to ensure that you have the skills to run your own local web site & business directory

You get an Operator manual and a Marketing manual to allow you to review the training at your own pace.

Access to our private online forum where franchisees can exchange ideas and strategy

Access to our library of training videos which cover everything we teach in the initial 3 days comprehensive training programme.

Full marketing and sales training, and unlimited telephone and email support.

A full marketing pack including brochures, cards, window stickers, PowerPoint presentations etc



Revenue Streams

There are several revenue streams for your CityLocal business:

Featured Listings & Top Spots
Initial Set Up Fees
Voucher Spotlights
Banner Adverts
Door Drops
Web Site Builds
The next step to owning and operation your very own home business: