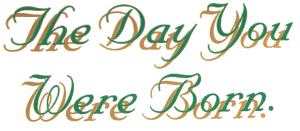 If you are looking for :-
Your own Business
Low Overheads
Continuing demand
Backing of Established Business
A Good Income
Then read on
Nearly everybody reads their horoscope in the newspapers, or eagerly awaits
the various television and radio slots that explain their particular astro
predictions. Based on popular demand 'THE DAY YOU WERE BORN' gives the
details relating to the persons birth, the day, which celebrities share their
birthday, the price of major commodities then and now, and many other
exciting details.
All this information is printed on a certificate instantly. Simply inserting
an name and a date of birth onto the computer is all that is required, our
specially written software is the key to the system.

THE MARKET
There is a massive demand for THE DAY YOU WERE BORN'. Our current franchises
have proved a resounding success. In One, in his first 24 weeks, he averaged a turnover of £1,900 per week! Whilst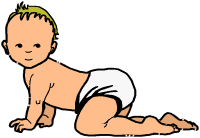 operating test marketing, in nine different shopping centers, over a 99 week period, we produced a return of £603 per week. The average return shows from shopping malls, craft fairs, special open days, large agricultural shows was £1,808 per week.

WHERE IS THE MARKET ?
Shows, exhibitions, supermarkets, shopping centres, sea fronts, local events, football and rugby clubs, card shops, mail order, markets, D.I.Y's, large stores, a special promotional tool for companies to gain new business and an ideal business to add on to retail outlets, increasing profitability. The list is endless.
We have now collated our experience to provide the most successful methods
and markets, these have proved to be wide and varied. We can now pass on the
benefits of our whole business experience ensuring your success.

WHAT DO WE PROVIDE
Full training including a one day course at our training centre, followed
by 1 day in the field, on marketing, operational methods, using the software and computing system
Computer system with specially written software.
The latest Professional HP Inkjet printer
A full colour V.D.U. monitor
A Ten year protected operational license
Your own profitable and portable exhibition stand with promotional material,
signs and samples.
Your first 1,000 printed certificates (blanks) + Other Product Blanks
20 deluxe frames
A Laminator
A simple book-keeping system with takings sheets to record your sales
Our business Development Management will accompany and assist you on your
first 'on site' promotion, as part of your initial training.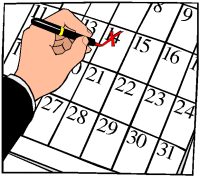 The total price of this easily operated business is only
£5,995 + VAT. We also supply a software only package
for £3,000 + VAT.
SUPPORT
We, at 'THE DAY YOU WERE BORN' pride our selves on the support services we offer, and our back up. We also pride ourselves on our delivery of certificates, plastic sleeves and picture frames, anywhere in the country within 24 hours. We are only a phone call away to help you in any way we can.

ILLUSTRATIVE INCOME
If you sell only 300 The Day You Were Born certificates each week (this is a
very conservative estimate) a franchisees profits should be £570 a week.

WHATS NEW
What you have just read is the amazing selling power of The Day You Were Born
but over the last few years we have been very busy making The Day You Were
Born Franchise even more profitable by including all the following items.
Although we have added all the items below the system is still extremely
easy to use.
Our Wedding Day certificate
The Day You Were Born certificate for babies.
The Day You Were Born certificate within a greeting card.
A greeting card system to produce any kind of greeting card.
A Father Christmas Letter.
A Key Ring system to produce personalised lucky number
key rings.
A Business Card system.
A Label Printing system.


Glycar who write The Day You Were Born are always looking for new ways to
improve The Day You Were Born franchise and encourage our franchisees to
suggest new ideas that we can incorporate into the system.

THE NEXT STEP
We are looking for professional minded and committed franchisees who are
committed to being successful. We at 'THE DAY YOU WERE BORN' want a long,
happy and profitable relationship.

To find out more contact Glynne Davies on
0161 355 3052
or have a look at our web site
http://members.aol.com/ukdayborn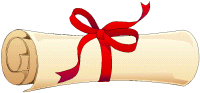 THE DAY YOU WERE BORN' UK LTD,
3 Rushton Road, Cheadle Hulme, Cheshire. SK8 6NS
Tel: 0161 355 3052 | Fax: 0161 355 3052
---

Or if you would like us to arrange for a brochure to be sent to you email us with your name & address


or return to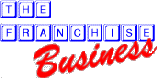 site

The Franchise Business, 18 Chilsdown Way, Purbrook, Waterlooville, Hants. PO7 5DT
Tel: (+44) 023 9225 8111 Fax:(+44) 023 9225 8777
---
Web Site Designed By Arachnid