Get on the road to success with an etyres franchise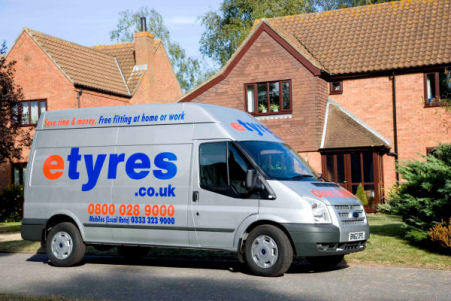 Make 2013 the year you change your life and run your own business with etyres, the UK's first online tyre franchise.
Established in 1992, etyres have developed a tried-and-tested formula which our Franchise Owners have used as a springboard to success. We offer Franchise Owners the chance to build their own business with the benefit of a trusted name in the tyre trade to work under and in 2011 our efforts were recognised when we won the prestigious British Franchise Association/HSBC Franchisor of the Year bronze award.
The ideal etyres Franchise Owner has good communication skills, is hard working and customer focused. Whilst a background in the industry would be helpful, it is not crucial as full training is given to everyone. If you have good organisational skills, are prepared to work hard and are extremely customer focused, etyres will launch you on the road to success.
All work is carried out from a fully equipped van allowing etyres to provide a nationwide mobile tyre fitting service at a time and place convenient to the customer.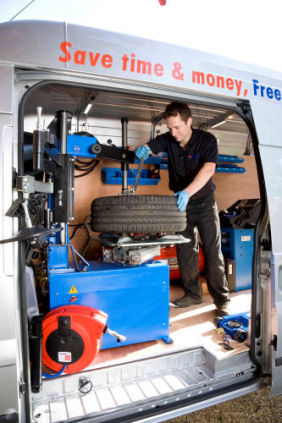 About Us
We initially began operating as Fleet Mobile Tyres in 1992, concentrating on tyres for the fleet and lease car market. The first Franchise Owners joined in 1996; others soon followed and are still operating profitably today.
etyres launched in 1999 and was the UK's first online tyre company, for more than a decade we have transformed and led the way tyres are sold and fitted across the country. We have put down deep roots in the internet tyre industry and this has enabled us to grow stronger and faster than our rivals. The 2009 Plimsoll report into the UK Tyres, Exhausts and Batteries industry said "etyres sales growth and profit margins are better than the industry's largest player".
We offer a complete package, from online ordering, a national sales team for customers who need to further discuss their mobile tyre fitting requirements provided by teams across the country who are equipped with state-of-the-art equipment and conform to the highest safety standards.
Startup Cost
etyres franchise opportunities cost £34,000 + VAT
Our company has strong relationships with UK banks thanks to our proven business model, which means that some recent franchisees have been able to secure loans for 100% of the fee.
Why choose etyres?
Strong year-on-year profits have proven etyres to be a recession-proof franchise opportunity – At present there are more than 34 million vehicles on UK roads, all of which will be in need of new tyres at some stage.

Strong growth and earnings potential – etyres proven business model means that from the outset you can expect to achieve gross profit margins in the region of 25%, and the most successful branch turns over in excess of one million pounds a year. Once established, Franchise Owners are actively encouraged to further expand their business by adding more vans to their fleet.

Guaranteed sales – etyres push jobs through to Franchise Owners seven days-a-week via the e-commerce website and a highly trained telesales team.

Exclusive territory – New Franchise Owners are assigned an exclusive territory, this means all repeat business will come back to you as well as online, telephone and national account orders.

Award Winners - In recent years etyres have won the British Franchise Association/HSBC Franchisor of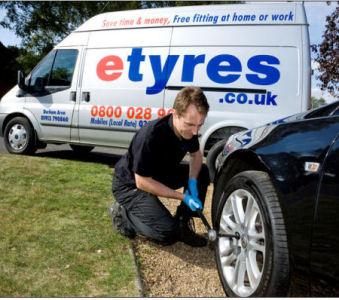 the Year bronze award and the Franchise Marketing Award.
The Package
Extensive training – etyres ensure that Franchise Owners are fully equipped with everything they need to know before they start trading. Training is carried out at Head Office and includes both sales and practical field training at a local branch.

New Franchise Owners learn: product knowledge; practical skills; sales skills; marketing; IT and database management; finance; core business essentials.

On-going support – Regular visits from the operations team and continued training on new products, equipment and practices provide Franchise Owners with on-going support.

Investments in the future – continual investment in technological advances ensure etyres stay at the forefront of the online and mobile tyre fitting industry.
Summary
Type of Franchise: Automotive /Tyre/Van-based
Ideal Franchisee Profile: Proactive, practical people with drive to develop and grow their franchise.Year Established in UK: 1992
Franchising Since: 1995
Number of Franchise Owners: 62
Could you be our next Franchisee?
Please complete our short form and we will send you an information pack explaining how you can become part of the etyres team.