Introduction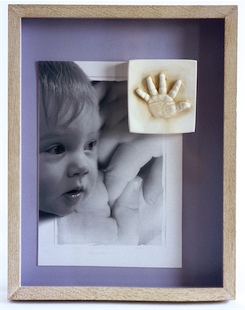 The Little Impressions franchise; the difference is clear.
Little Impressions, is the home based business creating and framing unique plaster cast impressions of babies' and infants' hands and feet as well as items from our Glass and Acrylic ranges.
It is a low volume, high margin business that allows you to control your work/life balance, empowering you to drive your aspirations whilst being there for your own family.
Low Entry Point
"Our unique franchise proposition, offers a low entry point and a real opportunity to grow a successful business that fits into your life." says Tony Franks, co-founder of Little Impressions Ltd
"It is without doubt one of the most flexible home based, second income businesses on the market with a range of products that are of exceptionally high quality."

It is rewarding both financially and emotionally and delivers a product and a service highly valued by the end customer, resulting in a business fuelled by referrals and repeat business.
With our 20 year heritage in product development and manufacturing, Little Impressions are recognised as the market leader in memorabilia of this kind. We have retail partnerships with: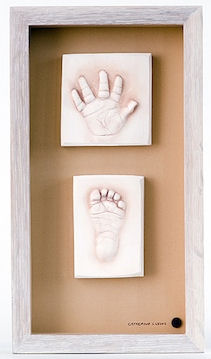 *Harrods
*Selfridges
*Debenhams
*Activity Superstore
*WH Smiths
*Many independent stores and re-sellers who offer our Little Impressions Experience Boxes.
*We also sell these through our own e-commerce http://www.little-impressions.com/partners_experience_buyonline.html to drive volume through the network
Working closely with Barrett & Coe, we have a direct link to their franchise network of photographers and their world renowned academy of photography which is second to none. We use this relationship to cross market to the same demographic and can include a photography academy package within the Little Impressions franchise itself.
We are the brand with ambition and we are looking for likeminded ambitious people to join our team and enjoy our success.
In addition to our team in the UK, we have teams in Ireland, Dubai, Singapore and Russia. Our trademark is registered in a number of classes to protect the brand and our franchisees.

The US trademark has been registered as the first step in taking the brand to the United States and securing our position as a truly global brand.
Little Impressions key facts
Long Established
Market leaders in our industry
New products added all the time
Highly visible brand
Unique products in a largely recession proof market
Clearly defined routes to the market
National campaigns and backup
Exclusive core territories with a larger operating area.
Turnkey package includes everything you need
Ongoing fees 100% performance related
The Impressions Group are looking for driven individuals for single franchises and regional masters in a number of areas, both in the UK and overseas for the Little Impressions and Pets Impressions brands.

You will need to consider carefully whether you have got the right skills and attitude to run a successful franchise.
Who exactly are we looking for?
You must be prepared to sell and you will most certainly have an entrepreneurial streak. Our system gives you the routes to the market but it will not automatically give you all the customers.
You will need to be hard working and you will need dedication in order to succeed.
You must be very customer focussed and comfortable in dealing with members of the public
You will need an eye for detail and be very quality conscious.
You will need to be organised and able to apply the tried and tested system.
Running your own business can sometimes be stressful, so you might need to think how you react under pressure.

What's The Next Step?

If that sounds like you and you want to take control of your life, contact Tony Franks for further information:
Tel: 01489 579538 or