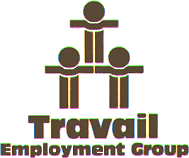 The UK Recruitment industry currently enjoys a turnover in excess of £12 billion annually, making it one of the most buoyant sectors of the economy.
New technology, changing work practices, economic trends, training issues and demographic shifts continue to provide tremendous opportunities for our industry. Projected turnover figures indicate significant future growth.
Our business is to provide quality cost effective temporary and permanent staff recruitment services. As a multi-disciplined agency we specialise in recruiting for almost every sector in the market place. We offer our clients the highest standard of service with the emphasis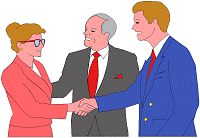 on professionalism at all times. Our name and our reputation are synonymous with excellence.
Travail Employment Group was established in 1977. In 1985, having opened 3 additional branches of our own, we embarked upon a programme of expansion through franchising to develop a national network of professionally run offices. Travail Employment Group now have branches throughout the UK, in itself a measure of the franchise programme's success. As new recruits join, current franchisees open additional branches and we ourselves continue to expand, further growth is assured.
Today, Travail Employment Group is one of the largest privately owned and most respected recruitment companies in the UK. In a competitive business world the Travail Employment Group continues to expand - a fact that speaks as much for the attractive economics of operating a Travail recruitment business as it does for the market forces which continue to promote our industry's growth.
Our name and our business expertise is already known in many cities and towns. We are fully committed to developing our national network further.
The Franchise
Our Franchise enables you to use the Travail Employment Group name and proven business systems. You will benefit from the expertise and knowledge we have acquired over many years. In addition, you will enjoy the extensive staff support and administrative services we provide
All franchises are provided with a copy of a comprehensive manual which details policies, philosophies and day-to-day systems and procedures. The manual is updated, to keep you abreast of market changes and ways of exploiting new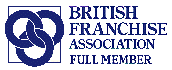 opportunities.
We are full members of the British Franchise Association which means you can be assured we provide a financially sound and fair business opportunity. All branches are also full members of FRES (Federation of Recruitment and Employment Services). We also have a BS EN ISO 9002 Certification. All in all this means we offer one of the most professional franchise opportunities available in the UK today.
Training Marketing and Support
Travail Employment Group franchise support staff have a wealth of experience, and specialist knowledge, of both the recruitment industry and business management. We pride ourselves on the level of training, marketing and support we offer. This is one of the reasons why are franchises are so successful.
Our launch package ensures you start your business with all the training and planning needed to get you up and running from day one. This includes a full business plan, assistance in the identification of potential clients, assistance from a Travail support team manager, preparation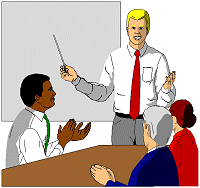 of a detailed marketing plan and a comprehensive selection of marketing and stationary materials to support your local opening launch.
We have a purpose designed, fully equipped training suite in which you will learn the 'basics' of our business along with courses addressing customer care, coaching and management skills. Additional courses are run as necessary addressing specific subjects. An industry support team manager visits regularly to provide one-to-one training on-site and assistance with the ongoing development of your business.
We have a comprehensive support package which includes provision of temporary staff payroll data, client invoices, financial information and a dynamically changing business format in line with business trends, as a result of our market research.
There are also regular franchise committee meetings and an annual conference aimed at forging closer working relationships with others in the network.
Franchise Investment and Potential Returns
Franchise Enrollment Fee = £10,000
Minimum Personal Investment = above + £10,000
| | | | |
| --- | --- | --- | --- |
| | Year 1 | Year 2 | Year 3 |
| Sales | £214,500 | £475,750 | £610,500 |
| Gross Profit | £74,500 | £166,000 | £220,500 |
Your Next Step
We are looking for people with personal motivation, common sense, enthusiasm and commitment - people who want to succeed.
Like operating any business, running a Travail Employment Group franchise is demanding, occasionally frustrating, and always challenging. Done well it is extremely rewarding.
If you are interested in finding out more contact Bill Hendrie on
01452 420700
Travail Employment Group, 24 Southgate St., Gloucester, GL1 2DP
Tel: 01452 420700 | Fax: 01452 303197
---

Or if you would like us to arrange for a brochure to be sent to you email us with your name & address


or return to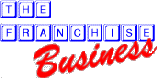 site

The Franchise Business, 6 Wight View, Bembridge Drive, Hayling Island, Hampshire PO11 9LU
Tel: (+44) 023 9246 2111
---
Web Site Designed By Arachnid