A franchise from under £3k down with a money back guarantee?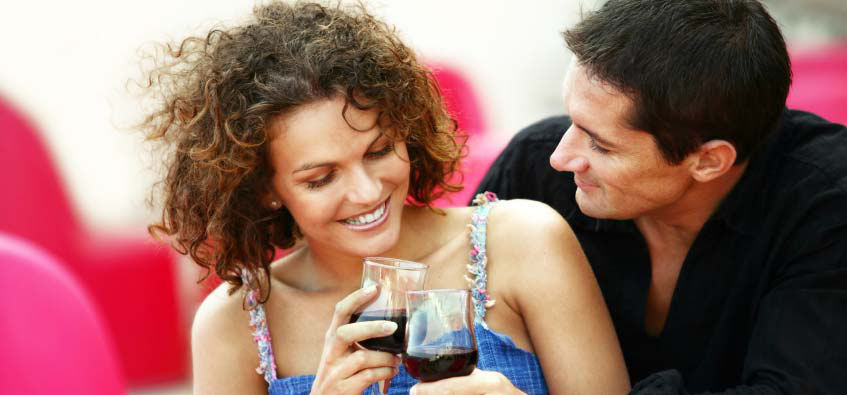 Now that's got to be interesting!
Making the right choice
Choosing a franchise in a difficult financial climate can be hard going. Getting Bank finance is now very difficult for small businesses or potential businesses and just at a time when through redundancy and companies or the public sector downsizing, many new people are considering a franchise as their way of creating a better future for themselves.
Being your own boss
If you would really like to enjoy the freedom of being your own boss, working from home and creating a bright future through your own hard work and efforts, then we're interested in you too. In the recession we are being approached by venues from all around the country that would like us to bring our unique blend of dating events to them and fill their pub or restaurant on quieter nights.
We have also launched Matchmakers our new high quality personal introductions product in 2010 and we have had more leads than we can cope with so far.
For one month only – our Autumn Gold offer
As a consequence we have an urgent need for more quality franchisees around the UK and Ireland and to encourage more coverage around the UK and Ireland, we've put together a very special offer – a franchise for just £2,995 down and interest free finance for the remainder of the initial term, so typically a monthly repayment of just £130 + VAT each month and if it doesn't work well enough for you, your money back!
About When the Music Stops
When the Music Stops is now in its 8th year of trading and during that time has become one of the leading dating events companies in the UK, we also have a popular online dating website and offer personal introductions through our exciting new Matchmakers product. So 3 opportunities in one and 3 sources of income too.
The dating Industry
The dating marketplace in the UK is an increasingly influential one – worth more than 1 billion pounds each year. It is one of the few industries that have actually remained buoyant in the recession too – people certainly don't stop looking for potential partners in tougher times, in fact they may choose to actively seek someone according to research. So you would be joining an industry that has expanded dramatically over the last decade and where millions of people are now active – through events such as speed dating, dinner parties and party nights, through online dating and through high quality one to one introductions too.
What's included?
The franchise provides you with your own lucrative slice of one of the leading dating events websites in the UK and is centred around your own purpose built administrative site created for you. This includes a full ticketing system to take your bookings and our local rate 0333 call centre number is included as part of the franchise also – so that you can get on with the important task of running your business.
The franchise consists of:
Your own slice of one of the busiest dating events websites in the UK
Your own purpose built admin site, including an existing database and bulk email tool
The right to market and run our unique brand of events within your own exclusive territory
Our unique ticketing system and online payment facility
Our local rate 0845/ 0333 call centre number
All the event stationary at your fingertips to download
Your own marketing pack of posters, flyers and brochures
Free branded marketing and exhibition stand
Our automated results system
Your own control panel for online dating – watch your income build as people join locally
Leads for personal introductions from within your territory to visit in their own locality to sign up for our Matchmakers product
Free induction training and comprehensive ongoing support
Training
Our training and support is second to none too – all of your initial training is provided for free, along with day by day support from our Head Office team to ensure you aren't alone. As we're only successful if you are too!
Your training consists of a 3 day induction programme in a central location, which covers the following:
Our brand and its values
Starting out in business
Getting the most from your websites
Finding your venues
Marketing and advertising
Generating publicity
Running first class events
Our results service
Our Matchmakers product
The Costs
Our full franchise costs from just £9,995 for your own territory or we give you the option to trade up to a city area for just £14,995 and for 1 month ONLY, you can purchase the franchise with a deposit from just £2,995 down, with interest free finance on the remainder AND your money back if it doesn't work well enough for you!
Our guarantee
We are very confident that almost anyone can generate success with a When the Music Stops franchise, if they follow our guidelines and business plan. So if you haven't achieved the results we believe you can, after 2 years we will return your initial franchise fee to you, subject to our guidelines having been followed. You can't say fairer than that can you?
Our Autumn Gold Campaign
We urgently need more franchisees around the country to run our unique blend of events in literally dozens of venues that have approached us to work with them and fill them on quieter nights. We also need people to service the huge volume of Matchmakers enquiries we are receiving.
Our Matchmakers only option
This is a joint venture with Mars Venus Coaching UK – everybody has heard of Dr John Gray's book 'Men are from Mars, Women are from Venus' and you could be working in this lucrative market as one of our personal Matchmakers. We urgently need an extra 50 people around the UK and so the franchise is priced to sell at just £4,995 - brilliant value we believe.  The 1 month ONLY option also applies for just £1,995 down!


We are also seeking franchisees for Matchmakers - our re-launched personal introductions product ONLY.  Would you like to visit people in their own locality and offer one of the most comprehensive dating services in the UK face to face?  You'd be your own boss and would be working for commission of up to £449 per case and we'd train you to be a real star in your new environment. Our induction programme is excellent and there is lots of ongoing support.




So why not get in touch and let us tell you all about it? All of our enquiries are handled at Director or Senior Management level though our Franchise Development Managers; we DON'T employ sales people as we are only interested in taking the best. So every enquiry is handled at MD level and we're just happy to give you the facts, so that you can decide, when you have enough information.

Costs are from just £4,995 for our Matchmakers only franchise and the full franchise costs from just £9,995 – with the option to pay more and trade up to a higher potential area. All areas are priced according to the population and the % of singles within that particular area, so it's a great system and very fair, with the reduced payment option available for just 30 days. So we are waiting to hear from you!
The Next Step
If you feel that you have the skills, drive and enthusiasm to be succesful please either have a look at our web site:
http://www.whenthemusicstops.com/dating-franchise/opportunities/ or
Call us on Or call us on our local rate phone number 0845 2303199. We'll then get back to you by phone and invite you to see our full presentation without obligation on a one to one basis, to help you decide if our franchise business is right for you.