Franchising - What are the benefits?
---
Franchising first became a recognised force in the UK during the 1970's

Franchising continues to outperform the economic downturn with turnover up by eight per cent to £13.4bn and nine out of ten units trade profitably, according to the 28th annual British Franchise Association (BFA)/NatWest survey for 2012

Some 90 per cent of franchisees reported satisfactory relations with their franchisor – the highest proportion for 10 years.
So lets have a look at the benefits of franchising:
Better Chance of success
Government research has over the years shown that of all businesses starting today, only 20% will still be trading in 5 years time. With franchising these figures are reversed. The reason for this represents the other benefits of franchising.
Buying Into A Proven Business System
With franchising you are buying into a business that is already operating. The Franchisor will have made mistakes along the way and will have learnt from them. This knowledge is passed on as part of the franchise system. It enables you to start your business at a much higher point on the learning curve. By reducing the learning curve you will also reduce the time it takes to start making profits.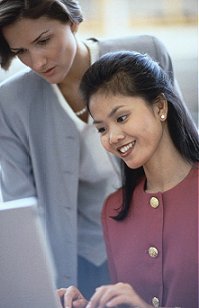 As part of your franchise purchase you will be provided with an operations manual which will provide the operating system for your business. It is based on the best practice to enable you to get off to a flying start. The majority of day to day problems will be covered and for those problems that aren't your franchisor will normally be able to help.
Support
Within a franchise there is or should be a great deal of help and support available. The support that you will need will change as your business grows. From day one you will need training and will be reliant on the Franchisor. This will take various forms but will include product training, the business system, marketing and assistance in setting up accounting systems.
As you become established, you will benefit from different types of support such as staff training and National account business. It may well be possible to collaborate with other franchisees on larger projects and just being part of a larger organisation can help. Most franchisors will hold regular ongoing franchisee meetings which are a great opportunity to benefit from the experiences of other franchisees and update product information.
An Established Brand
You do not have to buy a McDonalds or a Body Shop franchise to buy a franchise that is established in the market in which it operates.
An established brand, proven systems and a respected business name will give you a head start in getting your business off the ground and will attract customers from day one.
Accessibility of Finance
As a franchisee, you will benefit from the track record that the franchise as a whole has established. The banks will be able to make a more informed lending decision and the Franchisor may well have arranged a finance package. The entrepreneur trying to start a business will find finance more difficult to arrange and any finance will often be on less favorable terms.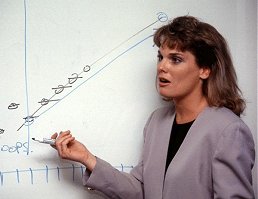 Business Reviews and Business Planning
Many Franchisor's will hold review meetings with you to discuss all aspects of the business. You will be able to check your progress, celebrate your successes and plan for the future. One of the major reasons for business failure in the past has been due to lack of good business advice.
Buying Power and Research
When you are building a business it is difficult to be able to spare time on product research. As part of a franchise network much of the product research and testing process will be carried out for you. It is also possible to take advantage of group buying discounts and better terms from suppliers.
---
Menu
Franchise Opportunities | What is franchising? | Why franchising? | Legal Advice
Benefits of Franchising | Look4? | TFB Help | Franchisor Help | B.F.A. | Response Form | Glossary | Title Page |
---