What is Franchising?
Definition
Franchising offers an excellent opportunity for you to be in business for yourself. When you hear the word " Franchise" you probably think of fast food restaurants such as Burger King, McDonald's or Subway. But the truth is Franchising is so much wider than that.
In simplistic terms, franchising is where a successful business format is replicated. This will involve the setting down into an operations manual all the systems and procedures that the business owner has found gives them the best chance of success. Anyone joining the franchise will be expected to operate the business exactly as set out in the manual.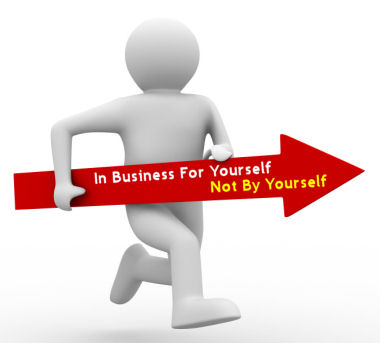 The purchase of a franchise will involve the payment of an initial fee to the franchisor for the right to use the brand name as well as ongoing royalty or management fees. The franchisor will provide initial training and support and will have an ongoing involvement in your business to assist you and support you in all aspects of the franchise operation.
The Practical Elements
Compared to starting your own business from scratch franchising can provide a relatively safer route into self employment. The franchisor has established a tried and tested path through the maze, and will have eliminated many of the mistakes that are often made when starting a business. It is this experience and system that you are paying for when you buy a franchise.
One element with franchising to be wary of is also part of franchising's strength. As a franchisee you will be expected to follow the system that you have purchased. This can be difficult if you are an entrepreneur. Franchisor's will always listen to new ideas and improvements but for the most part will expect the system to be followed to the letter. Each outlet should have a standard look and feel which builds confidence in the consumers eyes.
Whilst franchising is a safer route into self employment, it is not just a question of turning up, paying your money and being successful. The franchisor will not do your work for you and cannot be expected to. What is supplied is a proven format, name awareness, support and guidance. It will be still be your hard work and skills that make the business work in your area.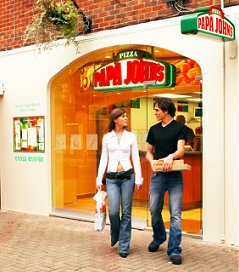 As a franchisee you will have access to market knowledge, established name awareness in the business sector that you will be operating in, training and marketing help. You will often take part in and contribute to national advertising campaigns which would otherwise be outside your reach.
Franchisors not only have sound training programs, but also knowledge of financial requirements, marketing, competition & buying contracts - knowledge that might take you years to collect on your own.
Financially
You will pay the franchisor an initial franchise fee and the costs of shop fitting (where necessary) together with the costs of equipment required to run the business. Once established, you will normally pay the Franchisor a further monthly payment based on your turnover. This is known as royalties or monthly management fees. Effectively this is where you are paying for the ongoing support of the franchisor and his team. As the royalties are based on your turnover, it can be clearly seen that it is in the Franchisor's interest to help you succeed.
Relationships
A successful franchise relationship is like a partnership. It combines your talents with the experience and knowledge of the franchisor. It is important that before you purchase a franchise you talk to existing franchisees. You need to establish whether the franchisor has fulfilled his commitments to them and what their experience has been. Talk to more than one and get a balanced view.
With franchising, you are in business for yourself not by yourself.
Menu
Franchise Opportunities | What is franchising? | Why franchising? | Legal Advice
Benefits of Franchising | Look4? | TFB Help | Franchisor Help | B.F.A. | Response Form | Glossary | Title Page |
---