Finding a suitable Franchise
Take A Look At Yourself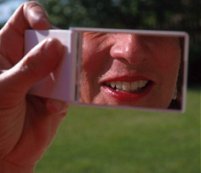 Firstly, establish what you want to do. Do you want to work in an office, from home or from a van ? What did you enjoy most about previous jobs? Try to establish what business types really interest you. If you are doing something that you enjoy you will stand a far better chance of success.
At this stage, when you are just commencing your search, it is important to keep an open mind and establish the basics.
I would normally suggest that you start with taking a long look at yourself.
When examining franchise opportunities it is important to establish exactly the nature of the role that you as a franchisee would be required to carry out. Sometimes it is possible to dismiss an opportunity too easily. e.g The role of a franchisee taking out a cleaning franchise is to manage the business, take on new customers etc but not to do the cleaning.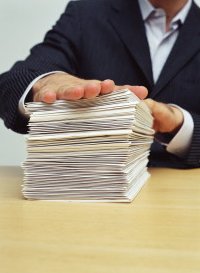 It is also important to understand that you may not be acceptable to a company that operates in a field where you have previous experience. e.g - A print franchisor will almost certainly not take a trained printer as a franchisee. The role of the franchisee is such that he will employ a printer but the franchisee's role is much more management, customer liason and selling based.
Examine the various franchises on our site and other franchise publications. Ask for brochures of the ones that interest you, still keeping a relatively open mind.
When examining the various brochures and before drawing up a shortlist to go and see try to establish:
Does the product or service interest you and fire you with enthusiasm?
Does the company have name awareness?
Has sufficent market research been carried out?
Does it have a successful operation and marketing system?
Is it a viable proposition?
Do you understand the role you will play?
Does the role match your skills. If not does the franchisor provide training?
Research Research Research
The above represents the initial starting point. A great deal of further research will be required before you finally satisfy yourself that you stand a good chance of being successful by purchasing a particular franchise.
Above all once you have found a franchise that you are serious about make sure you talk to franchisees who are already operating the business. They will normally be only too pleased to help, as they were in your situation once. Equally, when you take up a franchise you are entering in to a long term partnership with the franchisor it is therefore vitally important to check the background & business performance of your prospective partner.
It never fails to amaze us how many people are prepared to take on a franchise without carrying out the necessary research with which to make an informed decision. Be prepared to pay for professional advice from franchise lawyers and accountants, you will be making a decision that you will have to live with for some time.
---
Menu
Franchise Opportunities | What is franchising? | Why franchising? | Legal Advice
Benefits of Franchising | Look4? | TFB Help | Franchisor Help | B.F.A. | Response Form | Glossary | Title Page |
---