Legal Advice
Purchasing a Franchise is an important decision, as such it is important that you take advice from a Solicitor. Whilst many people consider that any Solicitor will do, we believe that it is important that you consult a Solicitor that specialises in commercial and Franchising Law. A specialist Franchise Lawyer will have all the up to date legislation at his fingertips and his experience will guide you through the process.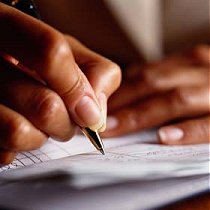 A specialist Franchise lawyer will check out many aspects on your behalf from studying the Franchise agreement to checking through tenancy agreements. Whilst most Franchise Agreements are, and should be set in stone it is important that you understand fully the Agreement that you are going to sign and the obligations and restrictions that are contained therein.
This section provides details of Franchise specialist Lawyers many of whom have fixed price charges for those people considering the purchase of a franchise.
Most Agreements and most Franchisors suggest that you take legal advice. Don't cut corners seek advice from the professionals.
List
Hammond Suddards Edge
One of the UK's largest commercial Law firms with offices in London, Leeds, Manchester, Bradford and Brussels. Our breadth and depth of experience provides a unique commercial and strategic approach to franchising.
Mundays
Are able to use the strength of our experienced franchise team to offer a complete service to anyone who is involved or seeking to become involved in the franchise industry.
Blake Lapthorn Linnell
Experienced and expert advice on franchising to franchisors and franchisees from our franchise law team.