The New Citylocal App, Don't Leave Home Without It.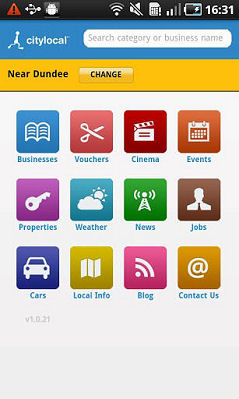 Until recently Citylocal was only available as an internet web site, but now an App-based version has been launched that is available for download at the Google Play and Apple iTunes stores.
Citylocal takes the meaning of local to a whole new level with the launch of the App, which is a full Smartphone version of the local website that provides a range of local information including weather, cinema, events, jobs, cars and property as well as a local business directory.
A new user simply downloads the App for their Android device or iPhone, and then selects the location where they live or are planning to visit.
Anybody can add content onto the App, by simply becoming a member of the live website and then adding content. Once approved, it becomes live on both the Website and Smartphone App.
The App also includes a powerful search function that will enable users to find restaurants, pubs and shops when they are out and about. With phone numbers and contact details conveniently at hand, it is easy to find any local business or tradesman.
Users will also be able to view e-Vouchers - special offer vouchers that they can redeem at a store or with a business by simply displaying it to the respective retailer on their Smartphone.
The Citylocal Apps are free to download. Our user friendly interface empowers local people and provides them with much needed local information and they can become active participants in their local area too.
For further information about the App, please email info@citylocal.co.uk or call 0800 433 2600.